Water and Energy in the Climate System
---
Water is one of the most active and important components in our climate system. Water leaves the ocean, the land and the ice surface through evapotranspiration transporting and redistributing energy to the atmosphere at the same time. Watervapour and clouds interact with radiation modifying and hence determining the energy budgets in the atmosphere and at the surface. Precipitation returns water or snow back to the earth's surface, where it enters other complex branches of the hydrological cycle, by e.g. accumulating snow, percolating into the ground, or evaporating again. In the soil, it is stored or laterally transported into rivers and is finally discharged into lakes and the oceans. Forming these cycles within and among the components of the climate system water in all of its three phases causes much of the complexity and variability of weather and climate.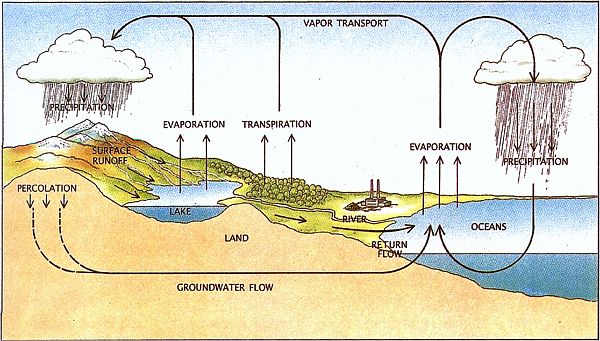 Simplified sketch of the water and energy cycle (source)
More background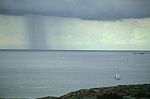 BALTEX Phase I Achievements

More...
Benefits for Research and Technology

More...
International Cooperation

More...
BALTEX Phase II Prospects and objectives
More...
The Baltic Sea catchment basin
More...