International Cooperation
---
BALTEX is one of currently (as of March 2010) 8 Regional Hydroclimate Projects (RHPs) of CEOP, the international focal point for WCRP/GEWEX global hydrometeorological research. BALTEX is collaborating with with ongoing projects in the region, such as the Northern Eurasia Earth Science Partnership Initiative (NEESPI). BALTEX is also establishing links to other projects and programmes such as LOICZ (Land-Ocean Interaction in the Coastal Zone), which is part of the International Geosphere-Biosphere Programme (IGBP). WCRP and IGBP together with DIVERSITAS and IHDP (not shown here) form the Earth System Science Partnership ESSP, which strives for an integrated study of the Earth System under change.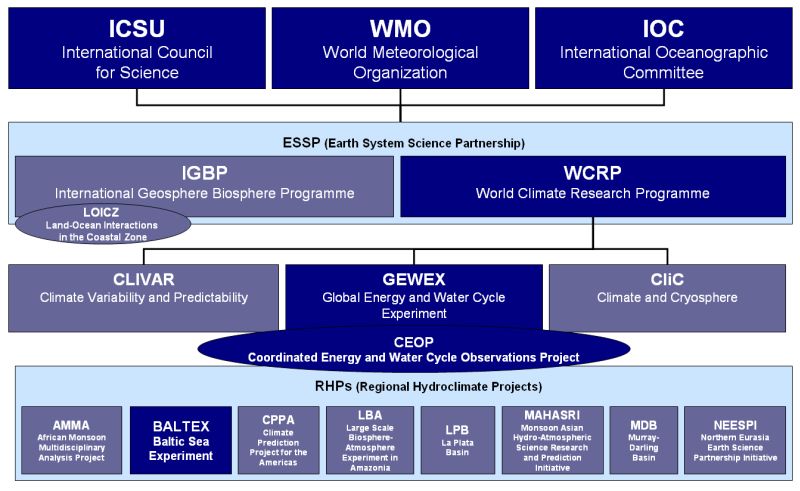 More background
BALTEX Phase I Achievements

More...
Benefits for Research and Technology
More...
BALTEX Phase II Prospects and objectives
More...
The Baltic Sea catchment basin
More...
Water and energy cycles in the climate system

More...